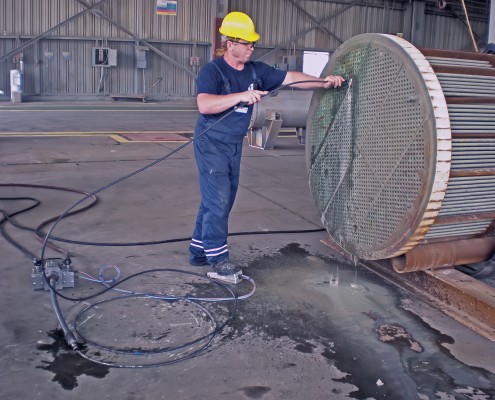 Experts of the KROK company have developed the equipment and technology of hydromechanical clearing for clearing of an internal surface of pipes of various adjournment.
The method is based on a method chipping adjournment by a rotating roller nozzle or a self-aligned gear crown with simultaneous removal sludge a stream made under the pressure of a liquid.
The main preferences of methods of clearing of heat-exchange equipment (KROK Ltd. use this method in the work).
does not require dismantle of the cleared equipment;
quality of clearing of tubes to 98 %;
damage of an internal surface of tubes is completely excluded;
completely replaces all methods of clearing;
economically sound (has lower cost price in comparison with other methods);
the equipment, the tool, way of manufacture of works possesses a series " nou-hau" also it is protected by patents;
allows to clear the tubes having turns and bends of various radius;
the method is explosion-proof.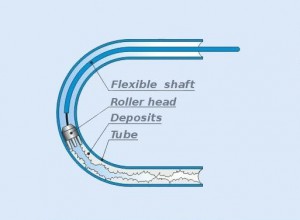 Last achievements of firm:
Clearing of heat exchangers of production of Italy, consisting of 2800 tubes in length of 8.2 metres and internal diameter 6 mm. Heat exchangers have been completely hammered by carbide of iron and prepared for salvaging. Are cleared to an initial condition.
Clearing of steam generator manufactures federal republic of Germany of shop of pyrolysis of the chemical enterprise. 200 tubes in internal diameter of 11.5 mm and length of 15 metres with one-piece a knee. Adjournment – coke, tubes are hammered completely. Are cleared to an initial condition.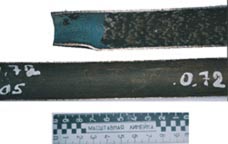 Ranges of application of equipment from product line KROK:
power-producing (production electric and thermal energy);
processing minerals;
in organic and inorganic chemistry;
oil refining and gas;
in light industry;
cold production;
in systems of heating, ventilation and an air conditioning;
in metallurgical and by-product-coking industry;
in industrial cooling;
in the food-processing industry;
in a sugar industry;
in a pulp and paper industry;
in a ship industry;
in brewing;
in a military-industrial complex.